Theme groups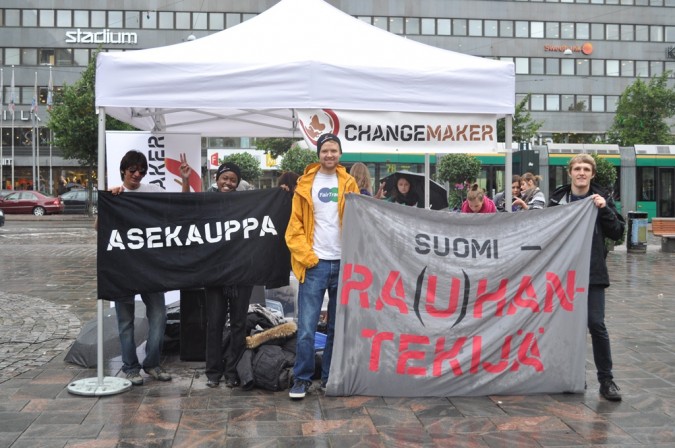 Changemaker Finland aims to make Finland and Finns aware of their global responsibilities and act accordingly. The network's work includes campaigning and influencing targets such as individuals, politicians, companies, and the church, whose decisions have an effect on our world.
Changemaker's activities are based on volunteer work and youth participation. Changemaker has three theme groups: peace, economy and environment. Our members actively take part in training and campaigns based on these themes, one of which is annually chosen as the network's main campaign.
Theme groups are open to all volunteers, who are interested in advocacy work. Join a theme group by contacting the group's contact person.