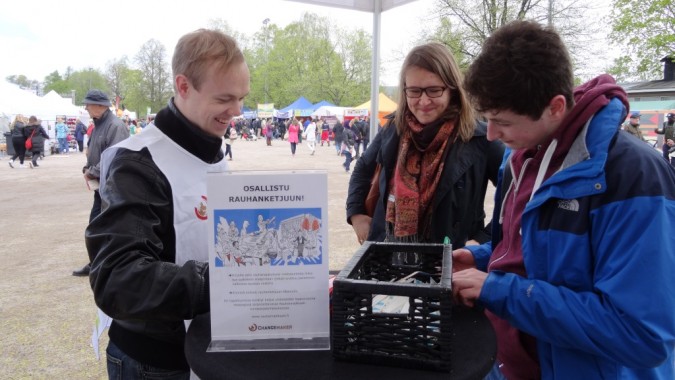 Activities for changing the world for the better
Changemaker youth network is full of opportunities to work for global justice: training events, campaigns, theme and local groups and much more. Learn more about our network and join the activities!
Campaign to increase municipal placements
In 2017, our campaign theme is refugees. The spring campaign targets municipalities and encourages them to increase the number of municipal placements for asylum seekers and refugees. Learn more here.
New activity with the asylum seekers
The aim of the new national project is to give the asylum seekers an opportunity and a platform to raise their voice in Finland and support their active participation in the society. Read more.
Follow Changemaker Finland on social media