Activities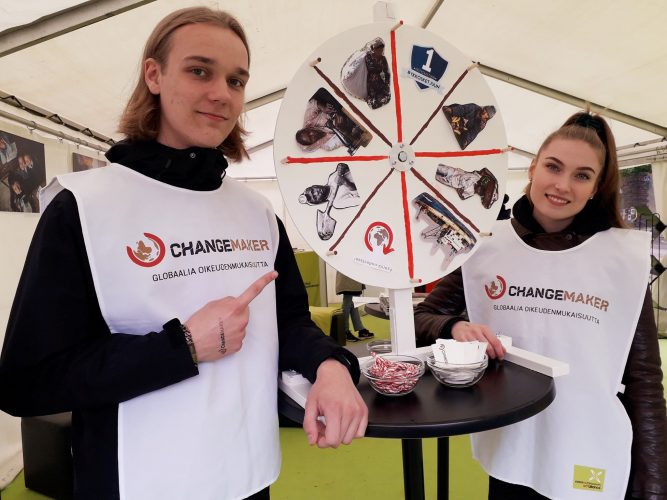 Changemaker Finland is a youth network that offers concrete means to promote global justice. You can campaign with us in our national events, join our theme groups or participate in the advocating work of local groups. Choose the means most suitable for you and join Changemaker Finland!
Changemaker weekends, which are held twice a year, are a great way to learn about development issues and get to know others, who want to change the world.
Our local groups around Finland organise activities according to their members' wishes: training sessions, film and theme nights, campaigning, or anything that the group is interested in.
The theme groups are open to anyone, who is interested in advocacy work and campaigning. The teams study together in order to become experts in the three themes of Changemaker Finland: peace, economy or environment.
Changemaker's own magazine Globalisti welcomes all volunteers, who are interested in gaining experience working in an editorial staff.