Campaign planning meeting
Online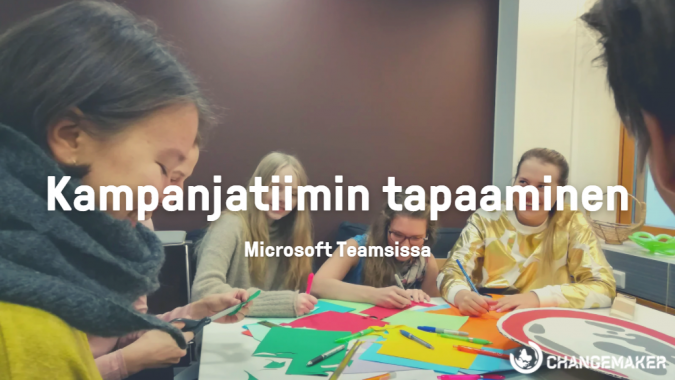 Changemaker will campaign about overconsumption and economical equality in 2022. The aim of the campaign is to highlight the unsustainable consumption of rich western countries and the economic inequality between the Global North and South.
The next planning meeting for the campaign will be held on Thursday the 27th of January at 18:00. In the campaign planning meeting we will familiarize ourselves with the theme of the campaign, get inspired to change the world and plan next year's campaign activities.
You can attend the workshop online via Microsoft Teams. Sign up for the event here. (link opens in a new tab)
For more information you can contact Changemaker-coordinator Matias via email at matias.uusisilta@kua.fi.