Newcomer's night for Changemaker Jyväskylä – SDG12 Sustainable consumption and production
Online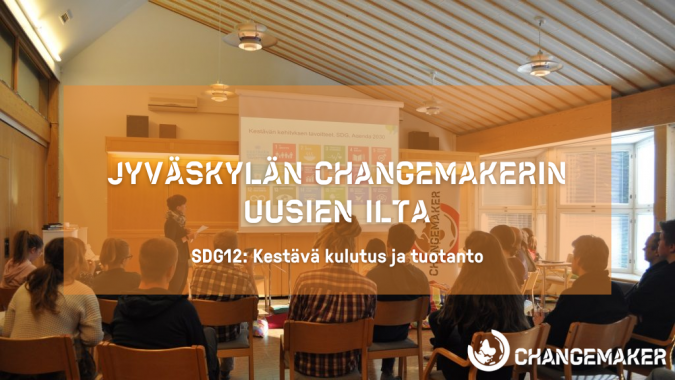 Welcome to newcomer's night for Changemaker Jyväskylä! The event is meant for all people interested in Changemaker activities in Jyväskylä and central Finland region. During the evening, you will have a chance to get to know other young people who are interested in changing the world and to hear about Changemaker network's activities. The theme of the evening will be UN's sustainable development goal (SDG) 12 Sustainable consumption and production.
You can sign up for the event through this link. (link opens in a new tab) The event will be held on Zoom.
Changemaker is an advocacy network for young people, that campaigns for global justice. All Changemaker events are open for everyone interested in Changemaker activities.