Tea & change evening
Helsinki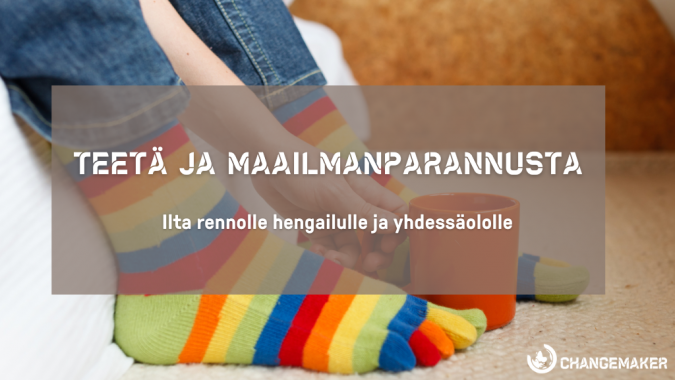 Worried about the future? Would you like some time to discuss global issues, justice and actions for a better world? Join us for the Tea & change chat evenings!
The evenings organized in Helsinki during the autumn are an opportunity to share thoughts and feelings about current issues, and to discuss and get to know like-minded people. Newcomers and experienced changemakers are both welcome! You can join us for the whole time or a short moment.
The first evening will be organized at Cafe Roasberg (Mikonkatu 13). Sign up through this link. You can call Helmi 050 441 8820 if you are having trouble finding the right table. Vegan snacks, tea and coffee will be served.
For more information, contact helmi.saksholm@kua.fi