Globalisti magazine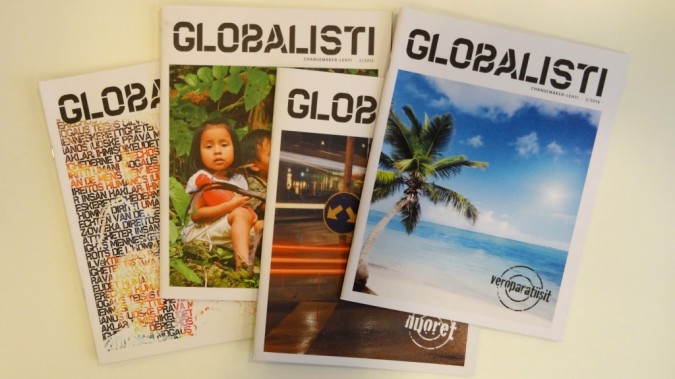 Do you like to write, draw or take photographs? Would you like to gain experience in journalism?
Globalisti is Changemaker's own magazine, which is published twice a year. The magazine is created by a volunteer editorial staff, and each themed issue takes a comprehensive and high-quality look at a specific subject. The editorial staff always welcomes new writers, photographers and illustrators.
Read the previous issues of Globalisti here (opens in new window).