Writers wanted for Globalisti issue 2/2022!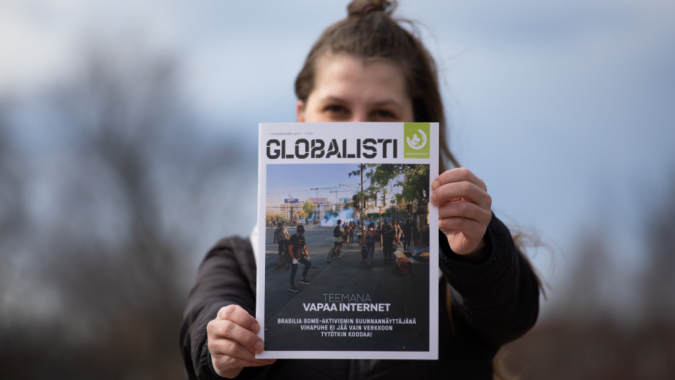 Could you take part in creating the next issue of Globalisti-magazine?
Globalisti is the biannual magazine of Changemaker network which aims to increase people's knowledge of global issues and inspire young people to work towards a more just world. Globalisti issue number 2/2022 is looking for writers at the moment!
The theme of the upcoming issue is overconsumption. Would you be interested in writing an article about sustainable living or get the chance to interview interesting specialists and researchers of consumption? Now's your chance!
In addition to the overconsumption theme, articles about other topics are also welcome. The editor in chief and editorial assistant are happy to help all the writers during the writing process. You don't need to be a professional writer to join the editorial team!
The schedule for the upcoming issue is as follows:
First drafts for the article by 4th of April
Final draft by 9th of May
Questions? Find out more from Globalisti magazine's editor in chief Terhi via email from paatoimittaja@changemaker.fi.