Campaign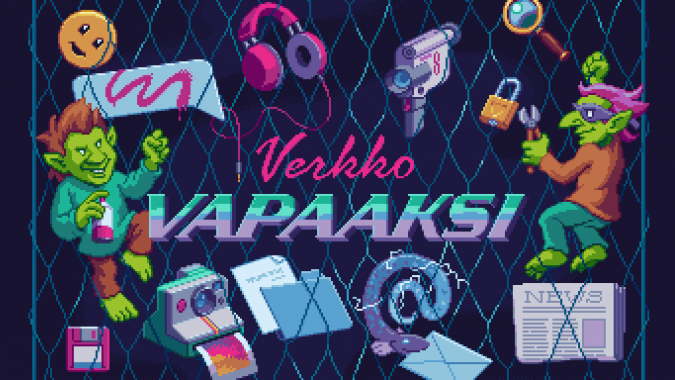 In 2022 Changemaker will campaign about overconsumption and economical equality. The aim of the campaign is to highlight the unsustainable consumption of rich western countries and the economic inequality between the Global North and South.
For more information you can contact Changemaker-coordinator Matias via email at matias.uusisilta@kua.fi.
In 2021 Changemaker campaigned about internet freedom and online harassment of young activists. You can find information about the Verkko vapaaksi -campaign from below.
Youth face more online harassment than other age groups according to a Finnish study. (link opens in a new page). Online harassment and hate speech that is directed at young people decreases their rights to a safe internet. This is not a purely Finnish problem, since young people face harassment all over the world. Changemaker aims to raise awareness on this issue via the Verkko vapaaksi –campaign and demands that Finland does more to combat online harassment directed at young people in Finland and globally.
64 percent of young people in Finland between ages of 16 to 24 have witnessed online hate speech towards groups of people or individuals. Older generations are often voicing opinions that young people should be more active in social debate and interested in politics, yet at the same time these youth are the target of online harassment often perpetrated by the older generations themselves.
Youth under the age of 29 live in a world where internet is an essential part of their day-to-day lives and it is hence important that internet is a safe space for them to participate in social debate. Both in Finland and globally.
In the year 2021, Finland is holding the chair position of Freedom Online Coalition, an organization established to promote internet that is open and respects human rights. Freedom Online Coalition or FOC consists of 30 governments that are committed to promote safe and free use of internet. FOC's network of experts consists of internet companies such as Facebook, human rights organisations employees and researchers.
As the chair of FOC, Finland has the means to promote internet that is safe for young people. Changemaker demands that Finland commits to promoting youth participation in FOC and by this ensures that youth voices are heard in the debate about internet freedom.